Welcome to
Whitewater Valley Dental

Meet the Doctor
Anthony Kiesel, DDS
Featured Services
Teeth Whitening
Do you want a whiter, more dazzling smile? Our providers can restore the brilliance of your smile in just one or two whitening sessions. There are many teeth whitening options available. Call our office today to learn more!
More information
Implants
Dental implants provide a comfortable, permanent solution to lost teeth. The dental replacements are attached to titanium posts that actually fuse to your jawbone and become natural anchors, so your new teeth will remain securely in place without the need for messy adhesives. A fully restored smile is as healthy as it is beautiful by promoting bone growth and reducing the risk of receding gums.
More information
Invisalign
Custom-made to straighten your teeth, Invisalign® clear aligners are nearly invisible and made of a proprietary, multi-layer SmartTrack material, which gently shifts your teeth into place over time.
More information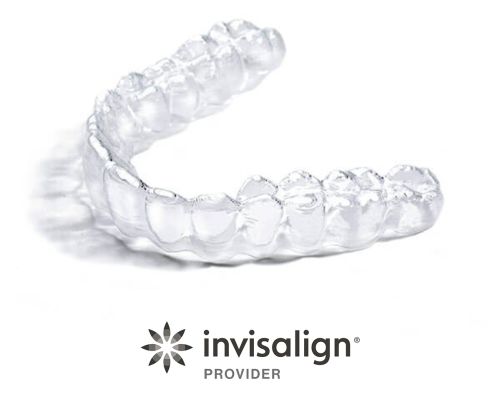 Whitewater Valley Dental is an Invisalign Preferred Provider
About Us
Our Team
At Whitewater Valley Dental, we give each patient personal, one-on-one attention when we explain procedures, listen to concerns and answer questions.
Our Atmosphere
At Whitewater Valley Dental, we designed our office with our patients in mind. By combining a calm atmosphere with modern technology, we have created a place where our patients receive the level of dental care they need and deserve. The moment you walk in our front door, our team will make you feel comfortable, secure and cared for. Our state-of-the-art facility has the latest equipment so that we can offer you high-quality treatments for all of your dental needs
Our Philosophy
At Whitewater Valley Dental, we strive to provide lifetime care to the Richmond, Indiana area because oral health is integral to overall health. Our philosophy is to provide care with your current and future dental health in mind so that your smile will last a lifetime!
Why Choose Us?
At Whitewater Valley Dental in Richmond, Indiana, our team won't only help guide you through the entire dental care process, but we also provide emergency dental care in order to make sure your concerns are immediately addressed during business hours. In case of a dental emergency, you can have the peace of mind that you have professionals to assist you quickly and efficiently.
Our Services
With an emphasis on lifetime preventative care, we offer a full range of dental services to meet the individual needs and preferences of each patient. From routine teeth cleanings to complete smile makeovers, we utilize the latest dental techniques to provide our patients the most up-to-date services.
Emergency Dental Care
Even with an optimal oral hygiene routine in place, unexpected dental issues can arise. One of the most common problems that result in the need for immediate emergency dental care is teeth sensitivity. Such a situation can result from any of the following:
Tooth decay
Cavities
Chipped teeth
Gingivitis
Gum issues
Abscess
In such cases, immediate action is important to eliminate pain and reduce the risk of the condition worsening. Our emergency dental care service provides a convenient option for addressing such issues quickly.
Teeth Cleaning
Teeth cleaning is usually the first service that many of our patients experience. A thorough teeth cleaning helps remove stains and reduces the risk of cavities.
Invisalign
Invisalign utilizes clear teeth aligners that are less noticeable than metal braces. They are also removable, making them an excellent choice for those who prefer versatility. Our dentist may recommend evaluating your Invisalign aligners every few weeks to ensure the process is carried out effectively.
Crowns
Crowns are covers for your teeth that protect them from further damage. This device is commonly used with treatments designed to cure abscesses because they protect the weakened tooth from cracks and chips. There are several types of crowns, and we suggest that you schedule an appointment so that our dentist can determine if a crown is the right solution for you.
Our dentist and staff work to ensure that all of our services are carried out with proper precision and care. Visit our dental office at Whitewater Valley Dental in Richmond, Indiana, for a personal consultation to identify current issues and develop a comprehensive treatment plan. If you're in need of exceptional dental services, contact us at 765-935-7233 to schedule an appointment today. We're here to assist you with all of your dental care needs!
iTero Dental Impressions
iTero Dental Impression is a simple scanner to obtain a clearer and instant image of teeth. To perform this procedure, the scanner makes use of 3D digital scans and offers patients a more convenient and comfortable digital imaging experience.
Digital X-rays
A digital x-ray is one of the most important advancements in dentistry. The technology replaces conventional X-rays with advanced electronic sensors.
Oral Cancer Screening (VELscope)
As the name indicates, the equipment is especially used for the screening of oral cancer. While oral cancer is rarely fatal, it can be a major problem if it is not diagnosed or treated in a timely manner. This technology helps identify abnormal tissue development that commonly results in cancer. It also helps inspect abnormal changes in other parts of the mouth, such as the tongue.